Producer Milk
Fresh milk is the basic building block in the dairy industry.
From our founding in 1949 to today, T.C. Jacoby & Co. has been the leader in milk marketing and supply balancing. It is our experience in the dairy industry and our knowledge and expertise with the USDA's Federal Milk Marketing Orders that set us apart, and give our customers a strategic advantage in marketing their milk.
We have been balancing milk supplies since our beginning, building relationships along the way and earning our reputation for being dedicated to dairy.
Our footprint touches all 48 contiguous U.S. states as well as Canada and Mexico. You can be assured that the farm-fresh milk we move will be delivered efficiently and safely. We comply with all state and federal food safety regulations that govern the transport of perishable dairy products.
The Fluid Milk Group at T.C. Jacoby & Co. makes it their mission to provide the kind of service that customers value and can rely on in an inherently unstable industry.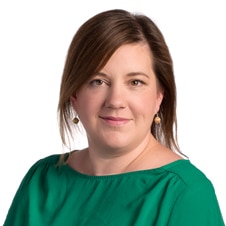 Anna Donze | Manager, Dairy Support
(314) 822-5955